How Many Miles Do Brakes Last?

---
Every driver throughout Cerritos, Long Beach, and West Covina, CA, knows that the braking system on their vehicle is one of its most important components. It's a vital part of your vehicle that's essential to your driving. In fact, it's your primary safety feature, keeping you in control at all times. But how many miles do brakes last?
Our team at Norm Reeves Genesis of Cerritos is here to help you learn more about your braking system, how long it lasts, and how to tell you that you need service!
---
Your Braking System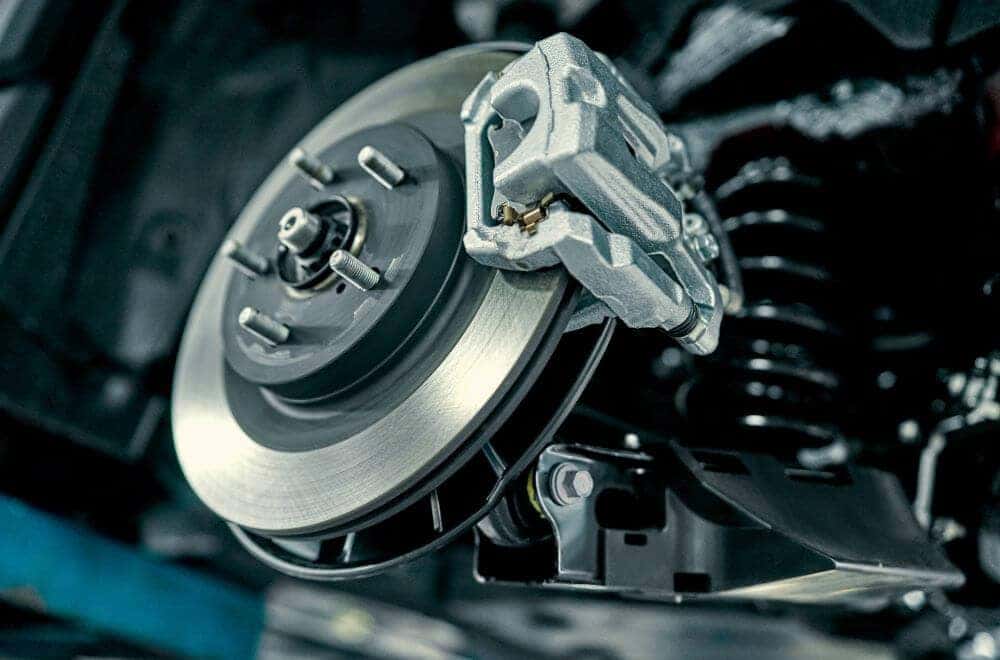 The braking system on your vehicle is made up of several different components. The braking process begins when you press the pedal, which forces fluid through the brake lines. This action will cause the piston to be driven into the master cylinder. This forces the calipers to clamp down. The brake pads are attached to the calipers, so when they clamp down, it forces the pads against the rotors. This creates friction, and based on the pressure you're applying, slows the spin of your wheels.
As you can see, there are many literal moving parts, so if one is experiencing an issue, it could affect the whole system. That's why regular brake service and inspections are important, so you can stay ahead of any necessary repairs or adjustments.
How Long Do My Brakes Last?
Since your braking system is made of several different parts, there's no definitive expiration date. Each part is designed to last for a certain length of time or mileage, so here is a breakdown of your brake system and how many miles each part lasts:
Brake Pads: 40,000 miles
Brake Fluid: 24,000 miles
Brake Calipers: 75,000 miles
Brake Rotors: 50,000 miles
How To Tell I Need Brake Service or Replacements

Like most automotive issues, there are a few signs that you'll want to keep an eye and ear out for. While some parts last longer than others, some differences in these signs indicate which part needs professional attention.
Squealing/Grinding: your brake pads need to be replaced.
Vehicle Pulls to the Side When Braking: this could mean that your brake caliper is misaligned.
Vibrating/Wobbling: this possibly means that your rotors are rusted or worn.
Squishy Brake Pedal: this is a sign that you have air in your brake lines.
---
Schedule Your Brake Service or Repairs Today
In this guide, you learned quite a lot about your braking system, from how it works, to how long its components are designed to last, and the signs that indicate that you'll need service. When you notice any of the signs that indicate you need service, repairs, or even replacements, you won't want to wait too long. Your braking service and its condition are vital to your vehicle's performance and the safety of you and your passengers.
When the time comes for brake service, you can always contact us at Norm Reeves Genesis of Cerritos. We'll ensure that your vehicle is able to maneuver the roads of Cerritos, Long Beach, and West Covina, California, safely!
---