When you aim to tackle the roads of Cerritos, Long Beach, and West Covina, CA, behind the wheel of a sleek and stylish luxury car, you'll have a lot of options to consider—and not just with the models, but with how you go about getting the vehicle.At Norm Reeves Genesis of Cerritos, we're happy to help drivers with Genesis leasing. It's an opportunity to take on the roads with a Genesis model through a lease deal! Keep reading to learn the details, so you can plan your visit and lease a Genesis model that you love. Contact us today to get started.
Browsing the Genesis Selection
You'll have plenty of models to consider when you aim to lease a Genesis model. Whether you're looking for a compact sedan like the G70, a full-size luxury sedan like the G90, an adventurous crossover like a GV70, or even a spacious SUV like the GV80, you'll have all those models and more to explore when you're at our dealership.
You can even plan ahead with your experience by browsing the selection online. You can learn more about your options and find the model that would be perfect for your Genesis lease deal!
The Benefits of Leasing a Genesis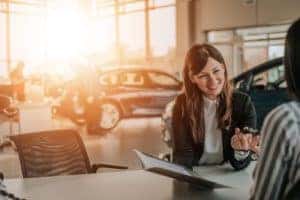 When you lease a Genesis, the term lasts for a few years. It's getting a luxury car without having to buy a luxury car. You may see a lower down payment, and even lower monthly payments! You're only paying a portion of the vehicle's value, and the factory warranties last for most of your lease term, so you'll be covered for a few years.
Of course, because you're getting what's considered an extended rental, you'll want to keep up with maintenance and care for the vehicle as if it's your own. After a few years, you'll reach the end of your term and you'll want to consider your options.
What Happens When Your Genesis Lease Term Ends?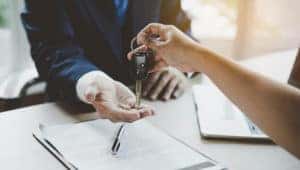 Once you've reached the end of your term, you'll want to think about your next steps. You can turn the vehicle in, extend the lease or re-lease, or you can even buy the vehicle out of the lease to keep your journeys on the road with a vehicle that you're familiar with!
However, you also have the option to lease a newer Genesis model. When you continuously lease a Genesis, you'll have a new car every few years. You'll get the latest technology, style, and engineering, to take in while you head off on your commutes and adventures.
Get Started on Leasing Your Genesis Model Today
Now that you have some details on the benefits of Genesis leasing, how to go about it, and a quick look at your options, you're ready to take the next step and get started on the process of leasing a Genesis model.
When you're ready to begin the experience, you'll want to start by browsing the selection to find the model that piques your interest. From there, simply schedule a test drive, so you can get a feel for how it'll perform on the roads of Cerritos, Long Beach, and West Covina, California, for the next few years!
Schedule your test drive at Norm Reeves Genesis of Cerritos today!