Genesis GV70 Maintenance Schedule

It's important to get the most out of your experiences of driving your Genesis GV70 across the scenic roads of Cerritos, Long Beach, and West Covina, CA. However, in order to keep the travels coming and your vehicle in great condition, you'll want to follow your Genesis GV70 maintenance schedule.
At Norm Reeves Genesis of Cerritos, we're here to provide you details on your GV70 maintenance schedule with what it is, what services you'll need, and when you'll need to schedule them! Keep reading so you can get started on caring for your vehicle and getting the most out of it!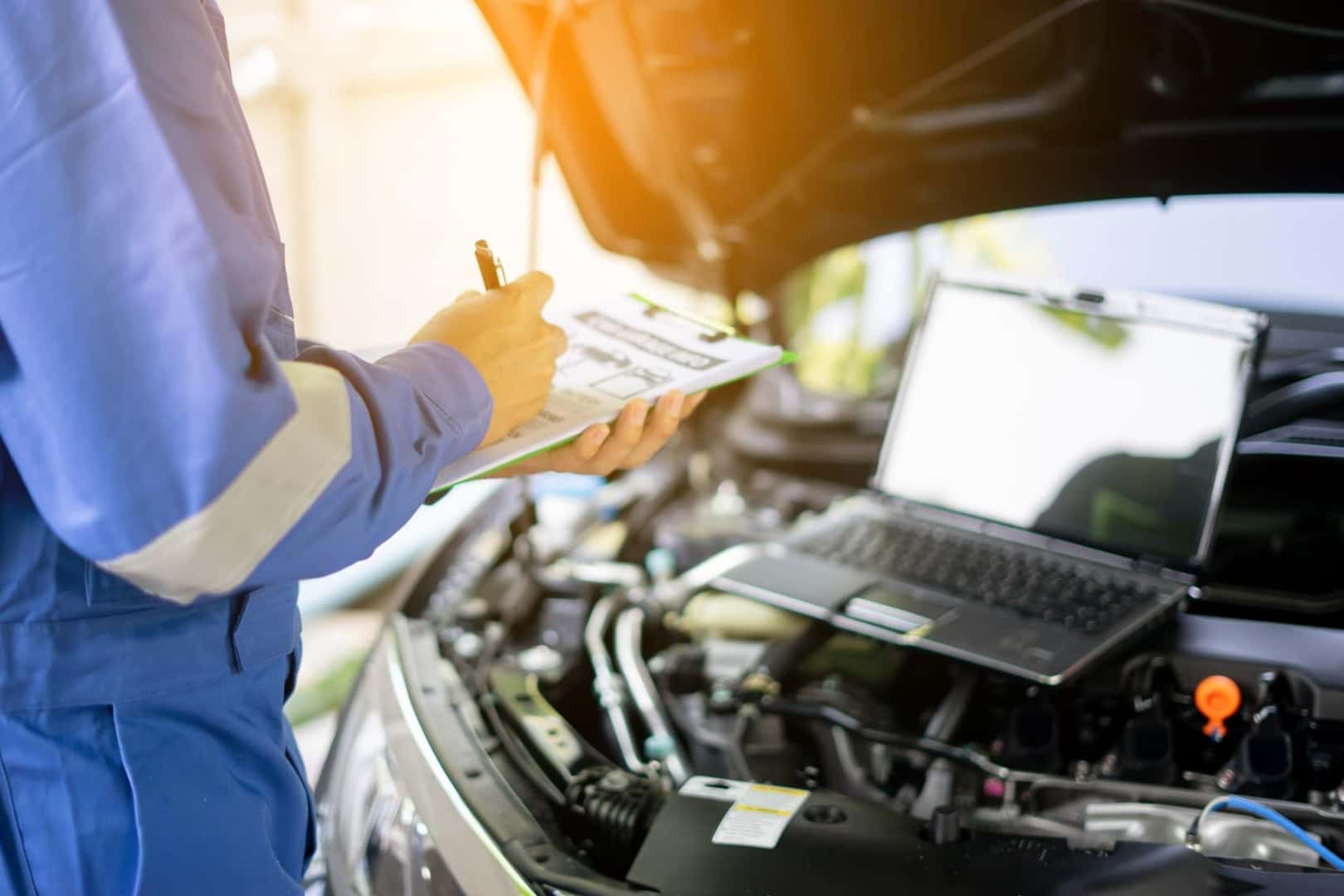 What Is a Maintenance Schedule?
Your vehicle's maintenance schedule consists of all the services it'll need over the course of your ownership. Each service that your vehicle needs corresponds with a mileage interval. Mileage is the best form of measurement to use for your recommended maintenance because everyone drives differently, and not everyone drives the same distances on a daily basis. When you see you've reached a mileage interval, simply bring your GV70 in for service!
Your GV70 2.5T Maintenance Schedule
8,000 Miles—At your first scheduled maintenance, and every 8,000 miles from here on out, there's a few important services and inspections to have done. You'll need your oil changed and your oil filter replaced, as well as have your tires rotated. You'll also need to have your battery, braking system, suspension components, exhaust, air conditioning, and driveshaft inspected every 7,500 miles.
16,000 Miles—During this visit, you'll have all your various vehicle components inspected, including Fuel Tank Air Filter, Fuel Filler Cap, Fuel Tank, Brake Fluid, Parking Brake, Fuel Lines, Fuel Hoses and Connections.
30,000 Miles—When you reach 30,000 miles, on top of the various inspections, the only new item added to the list is a replacement of your air cleaner filter (inspect every 7,500 miles).
48,000 Miles—On top of all the inspections you'll need to keep up with, this visit requires a replacement of your spark plugs. At this point, adding to the mounting list of services and inspections is the inspection of your drive belt. This will need to be inspected every 8,000 miles from here on out.
120,000 Miles—This may seem like a big jump, but everything in between is just repeated services. However, at this mileage you'll need to replace your engine coolant. You'll need to replace it every 30,000 miles after that.
The Benefits of Keeping Up with Genesis GV70 Maintenance
The maintenance schedule is designed to be easy to follow, so you can have your vehicle's needs met on a timely basis. When you follow through on these services, not only will it help your vehicle perform at its best and most efficiently, but it allows you to stay ahead of any major issues that could develop. Following through on the maintenance schedule will even help you keep your vehicle lasting longer on the road!
Schedule Your Genesis GV70 Maintenance Today
Now that you're familiar with your Genesis GV70 maintenance schedule and when to have service performed, you're ready to keep it performing at its best on the roads of Cerritos, Long Beach, and West Covina, California!
Schedule your service with us at Norm Reeves Genesis of Cerritos!