2023 Genesis Electric G80 Performance

The 2023 Genesis Electric G80 is a terrific vehicle that can get you anywhere you want to be. At Norm Reeves Genesis of Cerritos, we're excited to introduce you to the Electric G80 performance specs. Our overview will inform all our customers in and around Cerritos, Long Beach, and West Covina, CA, what the Electric G80 can do for you and how.
---
An Electrified Engine and Brakes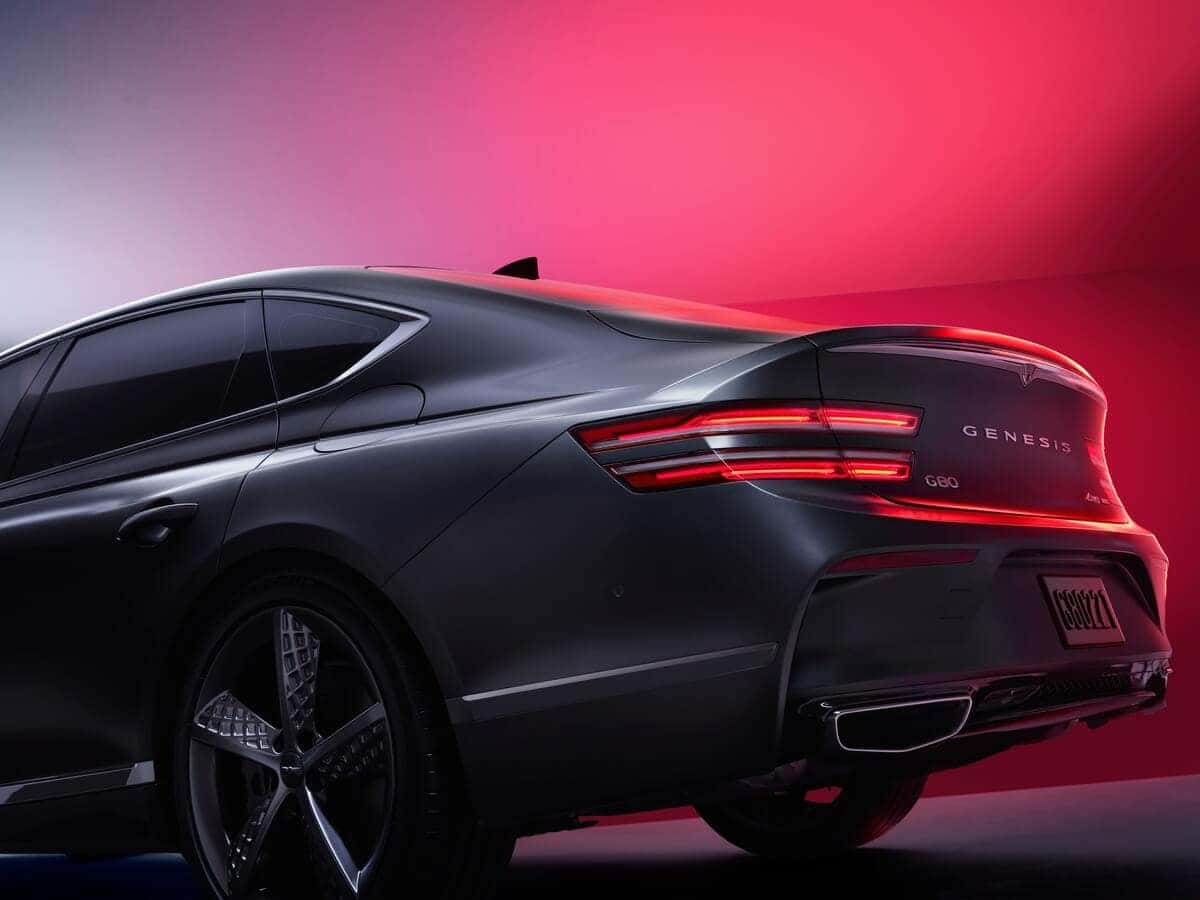 To propel you to new heights, the Electric G80 comes equipped with front and rear 136KW electric motors that make up its 272kW Dual Motor. This gives it a maximum output of 365 horsepower and 516 lb.-ft of torque which is great for quick acceleration. The 365 HP means you'll have command of the road, leading the pack to greater adventures. The Electric G80 comes to life with the benefit of a braking system designed specifically for an electric vehicle.
The braking system can be easily switched between a Sport and Comfort braking mode. These give you a few options that can influence your driving style and vice versa. If you're the kind of who tends to take a more aggressive approach to the open road, the Sport braking mode is going to be your preferred mode. The opposite holds true as well, if you're looking to take your Electric G80 on a leisurely drive, then Comfort mode is for you.
Exclusively for the Electric G80 is the Smart Regenerative Braking System. It can take a variety of actions automatically. Chiefly, it will use the kinetic energy experienced by braking to regenerate your electric battery. It can also adjust how much regeneration is needed by basing it on the traffic detected in front of you. A system so effective you might even notice it!
---
Getting a Good Charge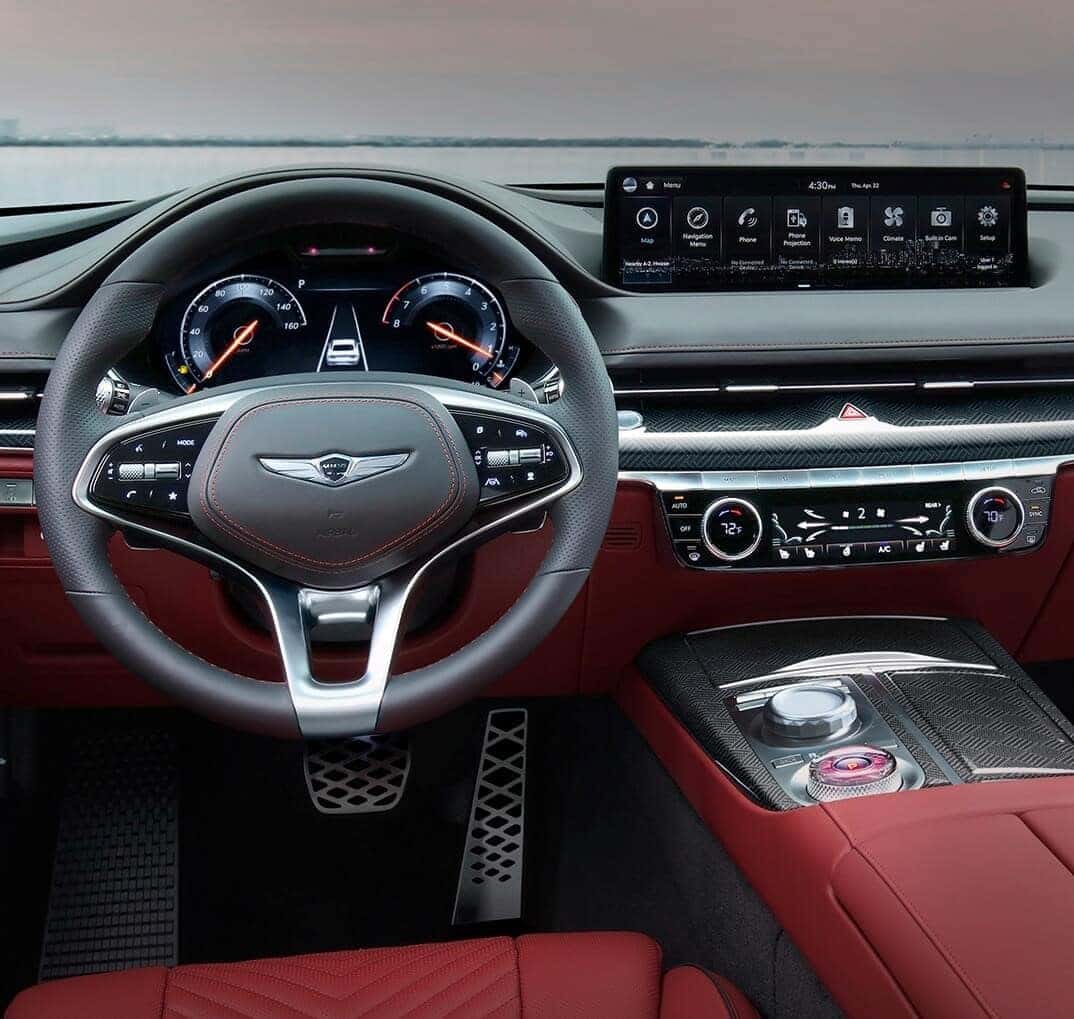 Charging your Electric G80 is a simple affair that yields great results. For example, a single charge can net you an EPA-estimated range of up to 282 miles1. If that's not enough to get you excited, breaking that number down in to the EPA-estimated MPe sees the Electric G80 with up to 105 City/89 Highway/97 Combined1. With ratings like these, you can drive with confidence that you're no longer strictly limited by distance, and the good times are up ahead.
You can see charging results within 22 minutes when utilizing a 350-kW, 800V DC EV Ultra-Fast Charger. It'll take a battery level of 10% up to 80% in that small timeframe alone, lessening the time you need to stay in one place. However, to get a fully replenished battery it takes a little less than eight hours, making it great for overnight charging.
---
Precision Driving
To aid your driving and increase the performance of the Electric G80, there are a few features running silently in the background. A good example of this is the Connected Routing which displays navigation routes more accurately thanks to being connected to cloud computing. Its supported by Over-the-Air Updates, wherein your vehicle's software is automatically updated, which can include new features, up to date mapping, and more.
---
Schedule Your Test Drive Today!
Now that our customers in and around Cerritos, Long Beach, and West Covina, California, know more about the performance of the 2023 Genesis Electric G80, it's time to act. Make sure you call today or contact us online to schedule your own Electric G80 test drive with us at Norm Reeves Genesis of Cerritos!
2023 Genesis Electrified G80 282-mile range based on a fully charged battery and combined MPGe. 105 City/89 Hwy/97 Combined MPGe and 282-mile driving range. MPGe is the EPA-equivalent measure of gasoline fuel efficiency for electric mode operation. All figures are EPA estimates and for comparison purposes only. Actual range and mileage will vary with options, driving conditions and habits, vehicle and battery's condition and other factors.
---