Introducing the Genesis Electric G80
The Genesis Electric G80 features sleek lines and an aerodynamic crest grille that feels like it fits in with a modern Genesis design.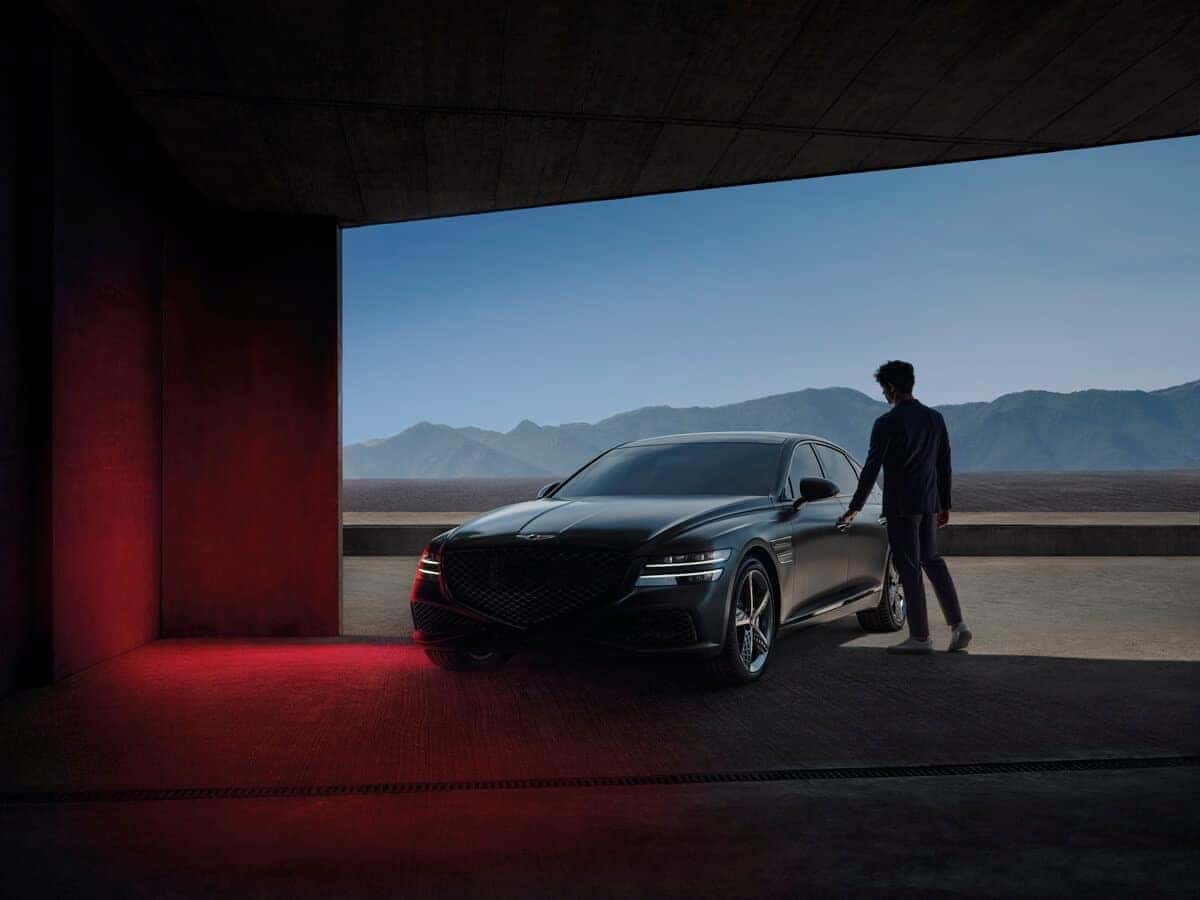 The Electric G80 is powered by electricity and motors. As it drives, it uses regenerative braking, which recycles energy, creating an excellent range. Standard Active Noise Control helps keep the noise of the road out of your vehicle so you can enjoy tunes or calming silence.
The interior of the Electric G80 is steeped in luxury and sustainability. Nappa Leather Seating is dyed with natural colors, and the Forged Wood garnish is actually made of recycled wood from a furniture manufacturing process.
Tech is a big part of the Electric G80 as well. The infotainment system is central to the sedan, offering directions, music, and a smartphone connection.