2023 Genesis Electric G80 Safety Features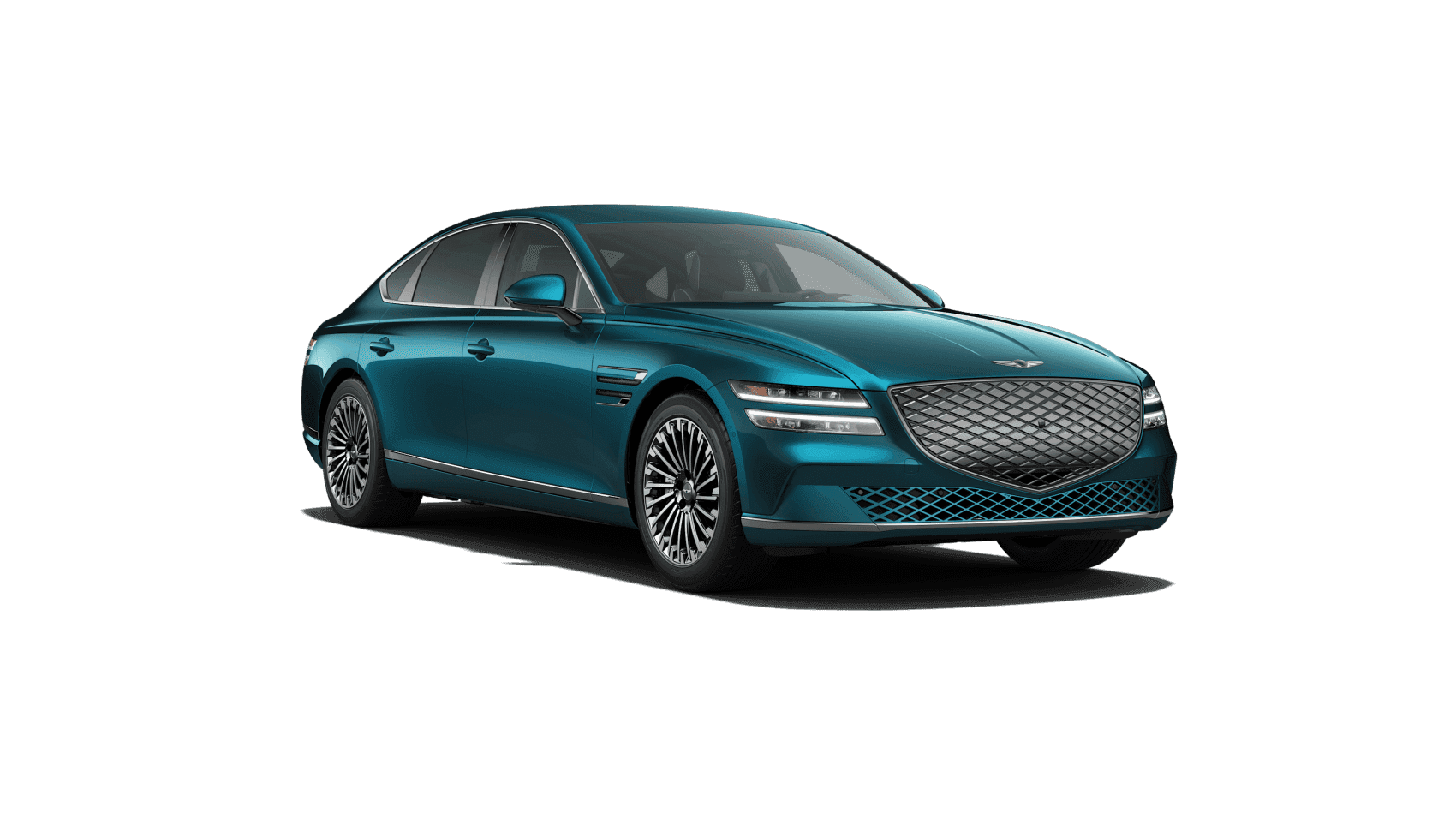 ---
The 2023 Genesis Electric G80 is a terrific new entry in the Genesis lineup, packed with great and convenient features. At Norm Reeves Genesis of Cerritos, we've written about its safety features to give you a better understanding of how the Electric G80 keeps you safe and secure on the road.
We look forward to our customers in and around Cerritos, Long Beach, and West Covina, CA, learning more about these important features.
---
Collison Avoidance
The Electric G80 has driver-assistance features constantly at work. Two that work great together are the Forward Collision-Avoidance Assist and Parking Collision-Avoidance Assist-Reverse.
The Forward Collision-Avoidance Assist safety feature can help prevent or mitigate a potential collision. It can detect other cars as well as pedestrians and cyclists while on the road, too. When the feature detects any of those three ahead of you, it'll first give you an audible alert, and if appropriate measures are not taken, then it will automatically apply the brakes.
Another great safety feature is the Parking Collision-Avoidance Assist-Reverse. It's activated when you put the Electric G80 into reverse at low speeds. It then looks out for potential hazards and will send an audible warning or apply light braking if needed. This helps to keep you from reversing into an obstacle or into another car passing behind you as you back out.
---
Blind Spot Assistance
Having a set of eyes in the place where you can't see is always an advantage. With the Electric G80 blind spot assist features, you'll have a new sense of peace of mind while driving.
The first element is the Blind-Spot View Monitor, which is activated when using your turn signal. It will relay a real-time live view of the blind spots on either side of your vehicle, and if another vehicle is detected within those spots, it will send out an alert.
The Blind-Spot Collision-Avoidance Assist works with the Blind-Spot View Monitor to further emphasize vehicles in your blind spots while being able to apply your brakes to prevent an unsafe lane change. One way it functions is that is senses the rear side territory of the vehicle when you're going over 20 MPH. With these two features working together, you're able to make safe maneuvers more confidently.
---
360-Degree Coverage
Stay centered in your surroundings with Surround View Monitor and Lane Keeping Assist. The Surround View Monitor is a parking support system. Working with Parking Collision-Avoidance Assist-Reverse, it puts into use a variety of side, front, and rear-mounted cameras to give you multiple angles of the vehicle's perimeter to better guide you into parking into a difficult spot.
Lastly, Lane Keeping Assist is activated when you're going above 44 MPH and there are clearly visible lane markings on the road. This feature utilizes a front-mounted camera to detect those lane markings and engages subtle steering corrections if necessary to prevent unintentional lane departures.
---
Schedule Your Test Drive Today!
Now that our customers in and around Cerritos, Long Beach, and West Covina, California, know more about the safety features in the 2023 Electric G80, it's time to act. Make today the day you call ahead to schedule an Electric G80 test drive of your own with us at Norm Reeves Genesis of Cerritos!
---